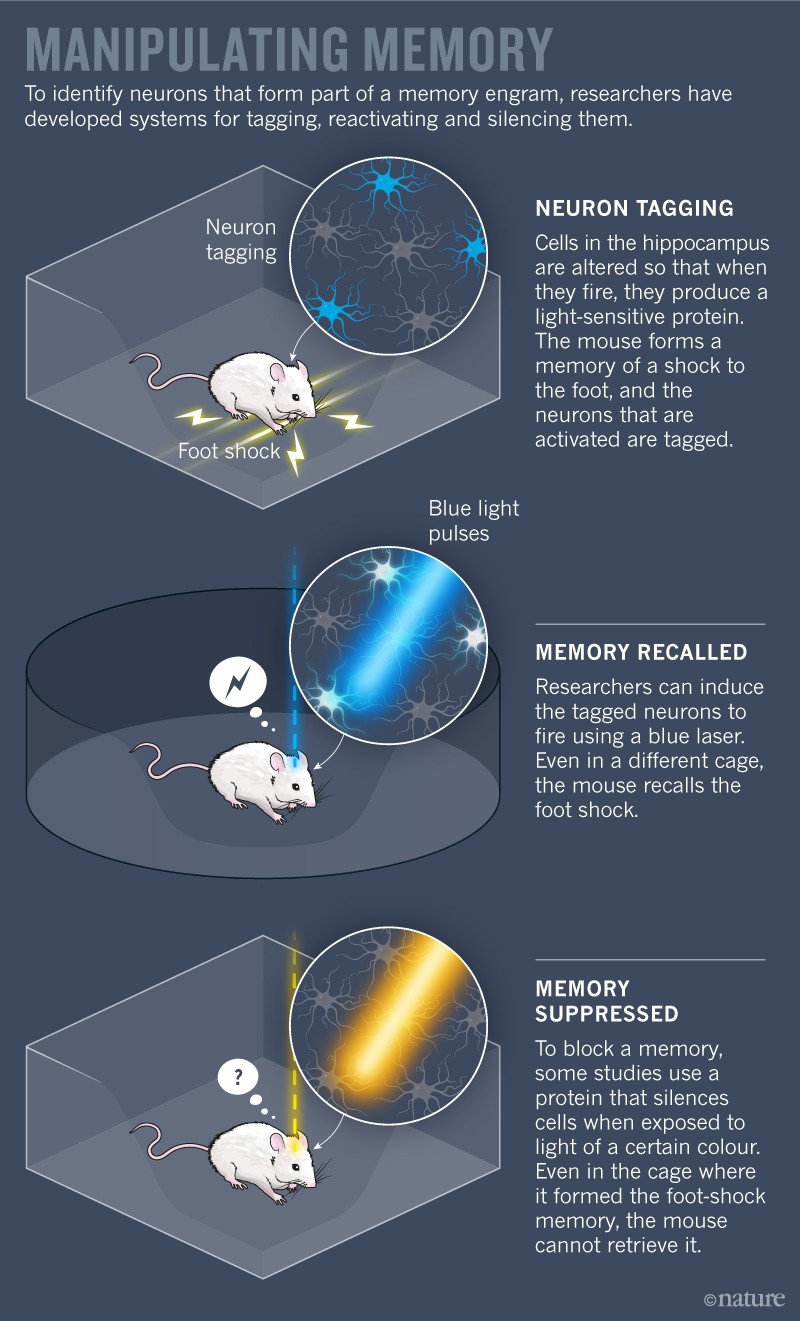 Every memory leaves its own imprint in the brain, and researchers are starting to work out what one looks like.
Source: How to see a memory (link and image from http://www.nature.com)
A fascinating article from http://www.nature.com (see link above).  As scientists move ever closes to an understaning of how the brain stores memories, including how to manipulate the system, then the potential scienci-fiction dreams, or nightmares, are certainly closer to reality.
How long before we can upload memories to a server?  The possibility to implant memories, as shown in 'Total Recall', may also lead to the ability to simply 'upload' knowledge into the brain.  Such would do away with the need for schools and education systems as they stand — we would only require an education of 'how to think' for all knowledge would be readily imparted.
With such possibilities however, we again veer towards a Kantian nightmare: how can we know that our memories are real?  If our memories are fallable, then we have no means by which to assert what we deem to be real.  All that would remain, once again, is the notion of cogito ergo sum.
Exciting, yet frightening times.